We value our patients' experience at Northport Natural Health. If you are currently a patient, please feel free to complete the following Client Experience Questionnaire. The Questionnaire is in Adobe Acrobat format, and requires the free Acrobat Readere to view.
Download & Print Questionnaire
Dr. Davin Halpern
---
Celebrity Testimonials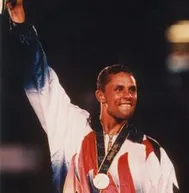 George Kennedy – "A chiropractor accomplished in three weeks what the army doctors haven't been able to do in two years."
Dan O'Brien (Decathlon Gold Medalist) – "You obviously can't compete at your fullest if you're not in alignment. And your body can't heal if your back is not in alignment. It was the holistic idea that I liked about chiropractic and that is what track and field is about. Every track and field athlete that I have ever met has seen a chiropractor at one time or another. In track and field, it is absolutely essential."
Johnny Damon – "Without chiropractic, I wouldn't be able to play consistently throughout the season."
Melvin Belli – "I had headaches for over 30 years until I tried chiropractic. They have completely disappeared."
Tiger Woods – "I've been going to a Chiropractor for as long as I can remember. It is as important to my training as the practice of my swing."
Arnold Schwartzenager – "Chiropractors are miracle workers.."
Carol Lawrence – "Chiropractic keeps me in shape for my life as a TV, stage, and screen star, wife and mother."
Jack LaLanne – "The spine is the lifeline. A lot of people should go to a chiropractor but they don't know it."
Clint Walker – "Without chiropractic care, I couldn't have existed with my work as a TV and film actor."
Evander Holyfield – "I have to have an adjustment before I go into the ring. I do believe in chiropractic. I found that going to a chiropractor three times a week helps my performance. The majority of boxers go to get that edge."
Barry Bonds – "I visit my chiropractor on a regular basis, because I want to prolong my career as long as possible. I see him about once a week, in between my training. By getting an adjustment once a week from him, I feel I can sustain my career a lot longer. He is back there adjusting three-quarters of the team. I'm happy that we have chiropractic services at the park, for our team, and I don't think we would ever go without it."